Introduction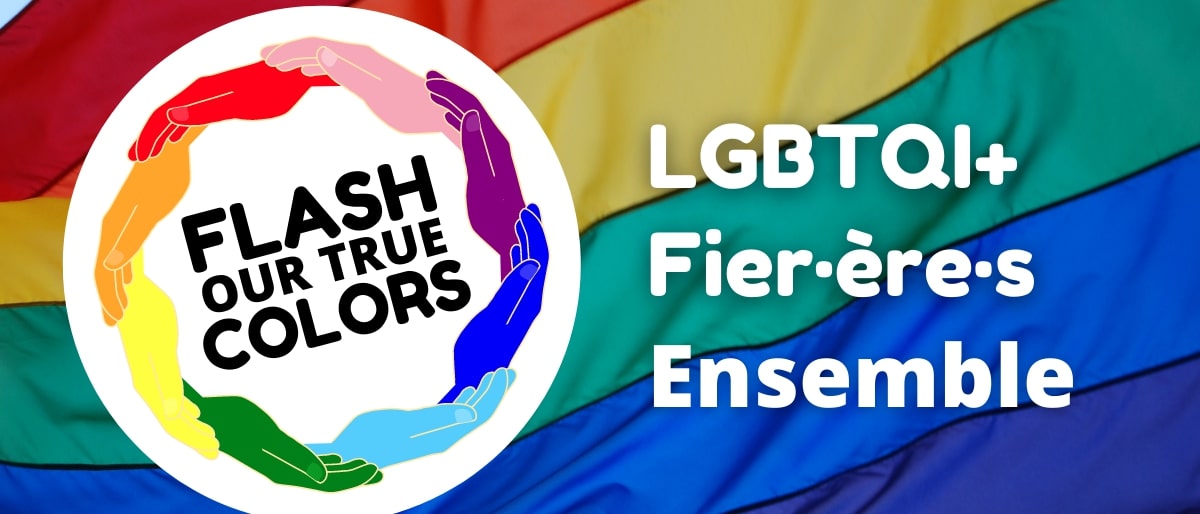 Flash Our True Colors is an association of general interest created in 2011 in Amiens in response to a need for visibility of LGBTQIA+ people in the Picardy region and to fight against the discriminations they face.
Flash Our True Colors is not affiliated with any political party but acts exclusively in the interest of discriminated populations based on the following main axes:
Fighting against discriminations, especially those related to sexual orientation and gender identity.
Raising awareness of the discriminations faced by LGBTQIA+ people on the basis of their sexual orientation or gender identity.
Implementing actions that promote discussion, interactions and exchanges in a considerate and non-judgmental environment.
Supporting and guiding.