Pride Marches
The origins​
The pride parade is firmly rooted in the history of the LGBTQIA+ community, it is a duty to remember the struggles against systemic discrimination and marks the beginning of modern LGBTQIA+ movements.
Its origin dates back to the Stonewall riots of 1969 in the United States. The climate at the time was particularly hostile to LGBTQIA+ people who faced a lot of discriminations. At the time, police forces regularly raided LGBTQIA+ bars and establishments to reprimand affectionate gestures between people of the same sex as well as clothing choices that did not align with the stereotypes of their gender assigned at birth.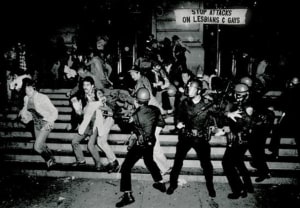 LGBTQIA+ protest in Greenwich Village
On the night of June 28, 1969, police forces raided the Stonewall Inn bar in Greenwich Village, New York, famous for hosting LGBTQIA+ people. However, the community did not let it go and riots broke out to fight back and push back the police forces. These riots lasted 5 days, during which the LGBTQIA+ community managed to stand up to police violence thanks to their numbers and their determination.
This event strengthened the community and is often considered the beginning of modern LGBTQIA+ activism. In the following months, new collectives were founded to enable LGBTQIA+ people to defend their right to exist. The first pride parade was organized to commemorate the Stonewall Riots a year later, in 1970.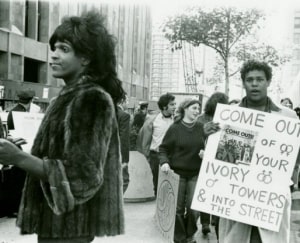 Marsha P. Johnson trans activist distributes flyers on public roads
The pride parade is an event organized during the month of June each year, all over the world, to pay tribute to the movements born in June 1969. It is one of the most important events for the representation and demands of the LGBTQIA+ community.
Our regional involvement​
Flash Our True Colors participates in the various Pride Marches in Hauts-de-France.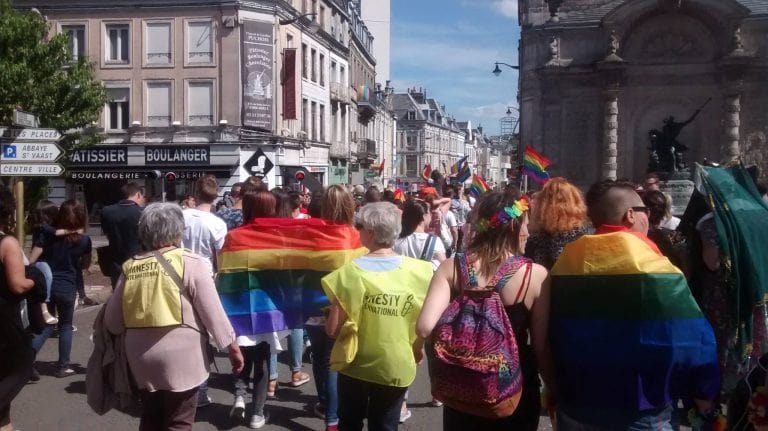 Arras Pride March 2015
In 2019, we were one of the associations which created the first Pride March in Amiens. This first Pride March was organized by the IDAHOT collective and took place on June 22, 2019. It commemorated the 50th anniversary of the Stonewall riots. 2500 people were in the streets of the main city of the Somme, demonstrating against discriminations against LGBTQIA+ people and fighting for everyone to have the same rights. Since the end of the work of the collective, our association has taken responsability for the future of the Pride March in Amiens. Amiens Pride March has its own website, Fiertés Amiens.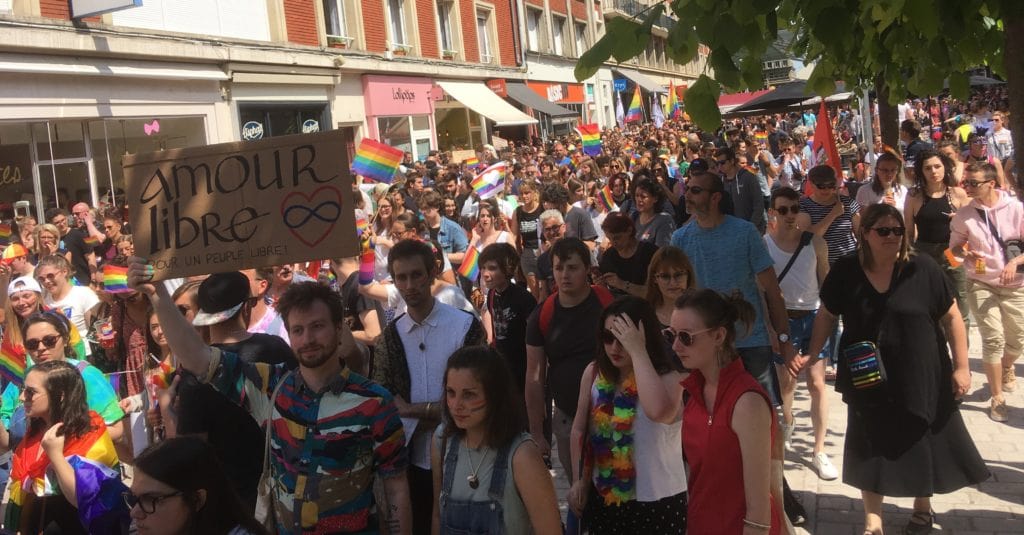 Amiens' first Pride March (2019)